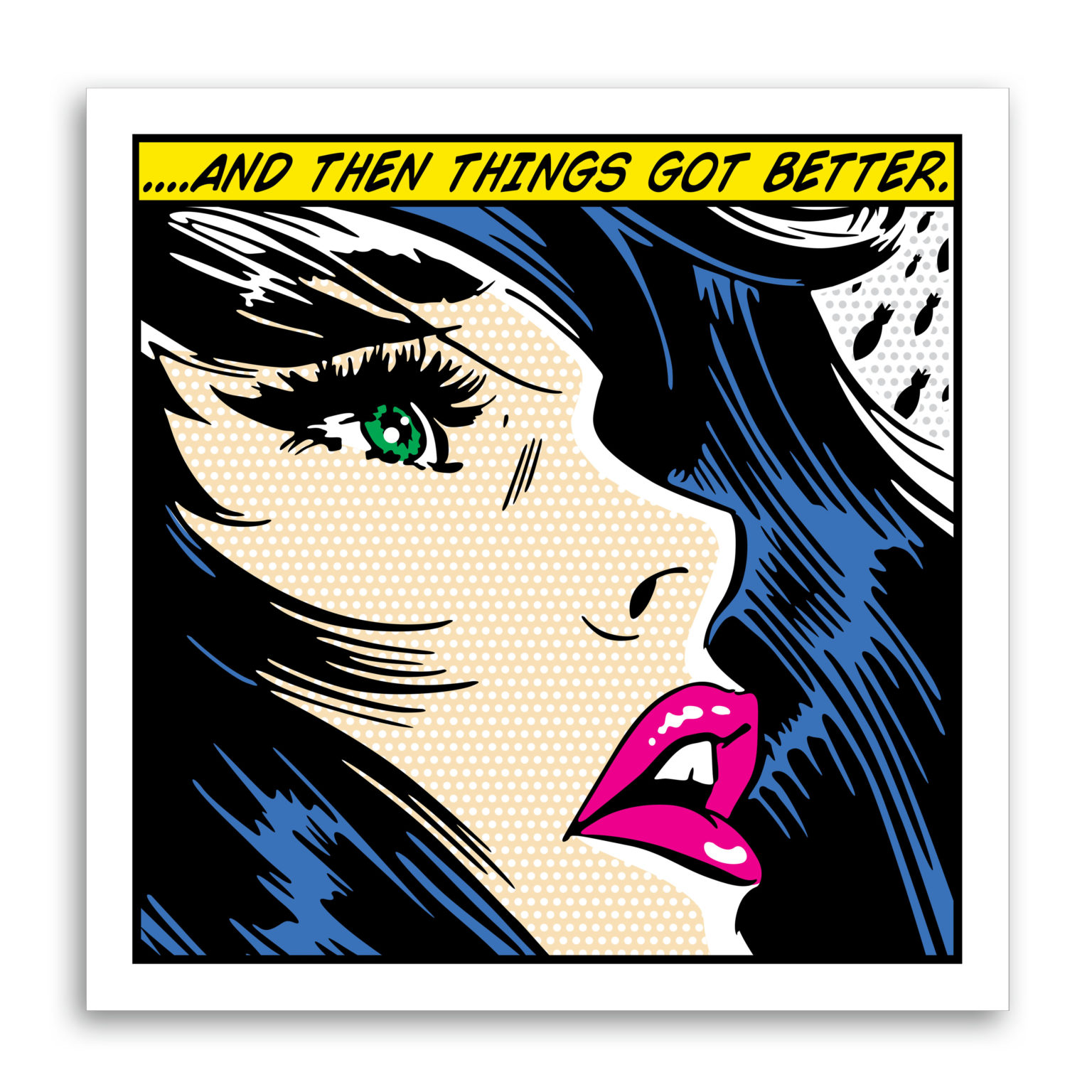 Some states and localities might be partially reopening. In some cases, they're doing so against all logic and reason, so there's still a decidedly "we're not out of the woods yet" feel to it all. I'm expecting to be working from home for a while longer because I can't fathom how you socially distance in shared office building spaces like bathrooms, elevators, and stairwells.
So, with so much uncertainty hanging in the air, here's a little bit of four color, Ben Day dot, pop art style hope for a future that's better than our present.
Art print by Daniel Bombardier.