What a sad, shocking start to 2021. Pop culture icon Tanya Roberts has passed away and from what little we've heard so far, it was sudden and unexpected. I'm devastated, and so are nearly all of my movie and television obsessed friends. She was as important a screen presence as anyone for us. Tanya and her fellow Charlie's Angels were the first television crushes I ever had, and that's true for so many fans out there. One friend put it into words perfectly: she had an enormous cultural impact across a career that touched so many lives, over multiple decades. From horror with Tourist Trap to global television superstardom with Charlie's Angels. Then on to big film roles with Beastmaster, A View to a Kill, and Sheena. After that she made a slew of new fans and cemented old fans' love for her in the late '80s and early '90s by starring in a series of unforgettable erotic thrillers, before returning to television in the enormously popular series That '70s Show. How many people were ever an Angel and a Bond Girl? Exactly one: Tanya Roberts. My god, what an imprint she's left behind.
I first laid eyes on her astonishingly beautiful face watching the final season of Charlie's Angels, where she played former model and all-around kickass heroine Julie Rogers. It was love at first site for me and probably every single person who watched that show. How could we not fall for her? Not to harp on physical beauty, because she offered so many reasons to appreciate her work, but it can't be denied that for a time she was, quite possibly, the most beautiful woman in the world. Hyperbole? Not if you've ever laid eyes on her. Speaking of eyes, she had the bluest I'd ever seen in my life, and Michelle Pfeiffer is the only competition Tanya's ever had for that honor, in my estimation.
Tanya's beauty emanated from within, clearly. She seemed to possess a lovely, sweet soul, as based on her fan interactions over the years. For years after she left acting behind, she clearly felt blessed to be remembered so fondly by so many. She did weekly video chats and Q&As with groups of fans over the last year or so. I contemplated doing one, but was always too shy and nervous. Now I regret that, enormously.
Her sweetness also shone through not only in those baby blues but in a smile so captivating it could put your concerns squarely in the rearview mirror for as long as your gaze remained fixed on her. And then when she spoke in that sultry, sexy voice hearts melted everywhere. She was a star. She deserved even more than her career gave her, but I'm so grateful for the work she's left us with, because it's all a testament to her grace and effortless cool on screen. She could be such a calming presence, but also exhibit a startling vulnerability that drew you in and compelled you to care. And she was downright funny!
If it's not obvious by now, I adored Tanya Roberts. She resided in that rarified air of pop culture icons for me. Everything she did was worthy of my attention, from her highest-profile work to her lowest-budget direct-to-video flicks. The fact that most of my friends and acquantainces feel the same way today only reinforces what an incredibly important icon she was in her prime. It also proves how likable a star she was, on and off screen. That's so rare.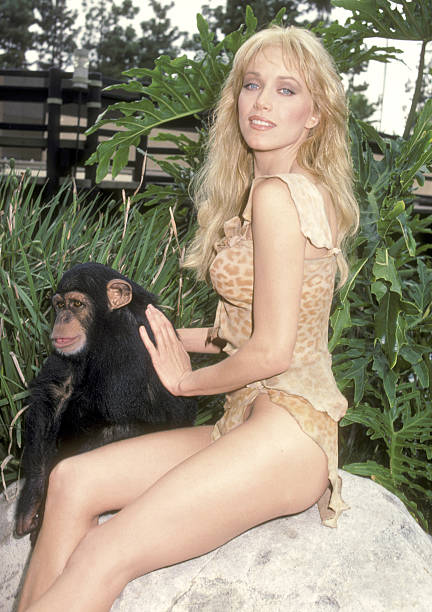 I hope that her friends and family find some measure of comfort in the massive outpouring of grief for Tanya today. What else can one ask of our lives, really, than to be remembered fondly when we're gone? Because of the gigantic cultural impact of her career highlights alone, like Charlie's Angels, Beastmaster, A View to a Kill and That '70s Show, I wager that Tanya Roberts' death has affected millions. That's the sort of footprint most of us will never leave behind, and she seemed to appreciate it more than most in her position do. In fact, she seemed honored to be so cherished by fans. What a lovely human being.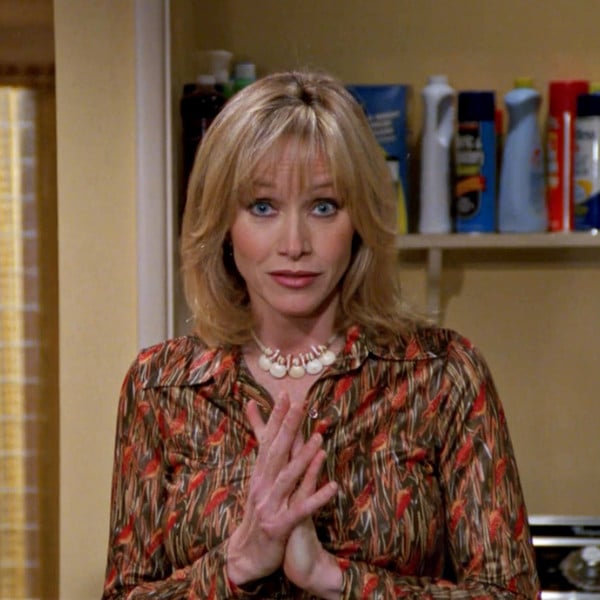 Another friend and I have wondered more than a few times if some people are simply too beautiful of heart and soul to last long in this messed up world. We had that discussion when Carrie Fisher died, and we've had it again today because of Tanya Roberts. What a thrill it was to grow up with her work as a touchstone, and then later to realize she deserved even more praise for the kind of person she was.
Rest easy, Tanya. You earned it.