"Just to let him get the full inventory I eased out of my very mini-skirt and tight—but tight—sweater. Get the picture? Jimmy did. 'I've got three parts for you' he said."
That's actress and Hammer horror legend Ingrid Pitt, in her extremely entertaining book Ingrid Pitt's Bedside Companion for Vampire Lovers. In that passage she's relaying how she got her first Hammer film, the Gothic-lesbian-vampire classic The Vampire Lovers (1970)—and she's not shy about admitting that she disrobed to seal the deal and land the job. As Lou Reed famously put it once, "Those were different times." Part memoir, but mostly a history and ethnographic study of vampire lore, literature, and cinema, the book is wildly addictive. I'm only in the early going, but already Pitt's authorial voice is assertive, cheeky, insightful, witty, and so much more.
Chock full of gorgeous shots of the beautiful Pitt and her films, along with scores of other legendary vampire flicks as well, it's definitely the sort of bedtime companion that both informs and entertains. Just be prepared to have a hard time putting it down for the night, thanks to Pitt's refreshingly honest prose and the copious amounts of stunning black and white and color shots of her in films like The Vampire Lovers, The Wicker Man, and Countess Dracula.
Reading in 2020 has been a particular challenge for me. Due to the Covid pandemic , I've been working from home since mid-March, as has my wife, and our two young children are also home. Not surprisingly, then, we feel busier than ever. When I do find time, I'm simply too tired to read. I had finally started Frank Hebert's Dune about a month before the lockdown hit (after having started it, and not gotten far, about a hundred years ago, in middle school), and while I've enjoyed it immensely and made some progress during these last three or four months—I'm nearly halfway through now—it's dense and a bit dry (insert your desert planet jokes here), so I've set it aside a few times to unwind with some nonfiction books, essay collections, or comics and graphic novels. After watching the fabulous The Vampire Lovers again a few months back, I found Pitt's book on eBay for a good price. It didn't take long before the double allure of Pitt and vampires made me set Dune down for a spell to crack this one open.
If you love 1970s Hammer horror films, or have a keen interest in any era of vampire films (up to the mid-1990s, that is, when the book was published), this is required reading. Pitt matter of factly describes her journey from Nazi-occupied Poland—she survived a concentration camp as a young girl, making performing in horror films feel like a walk on the beach—and through her career in film, horror or otherwise. She recounts her personal tales of making movies and otherwise, while also leading us on a carefully curated tour of vampire lore along the way. She's a fine writer, direct and confident, with a playful voice that makes everything feel like she's talking directly to you. I think that's why I've taken more to nonfiction during this pandemic—we're all so isolated right now, so it's a pleasure to tag along on a stroll through a favorite topic with a convivial raconteur like Pitt. Not only has she played some delicious vampires, but she understands their mythic appeal, and is skilled enough as a writer to make the reader understand as well.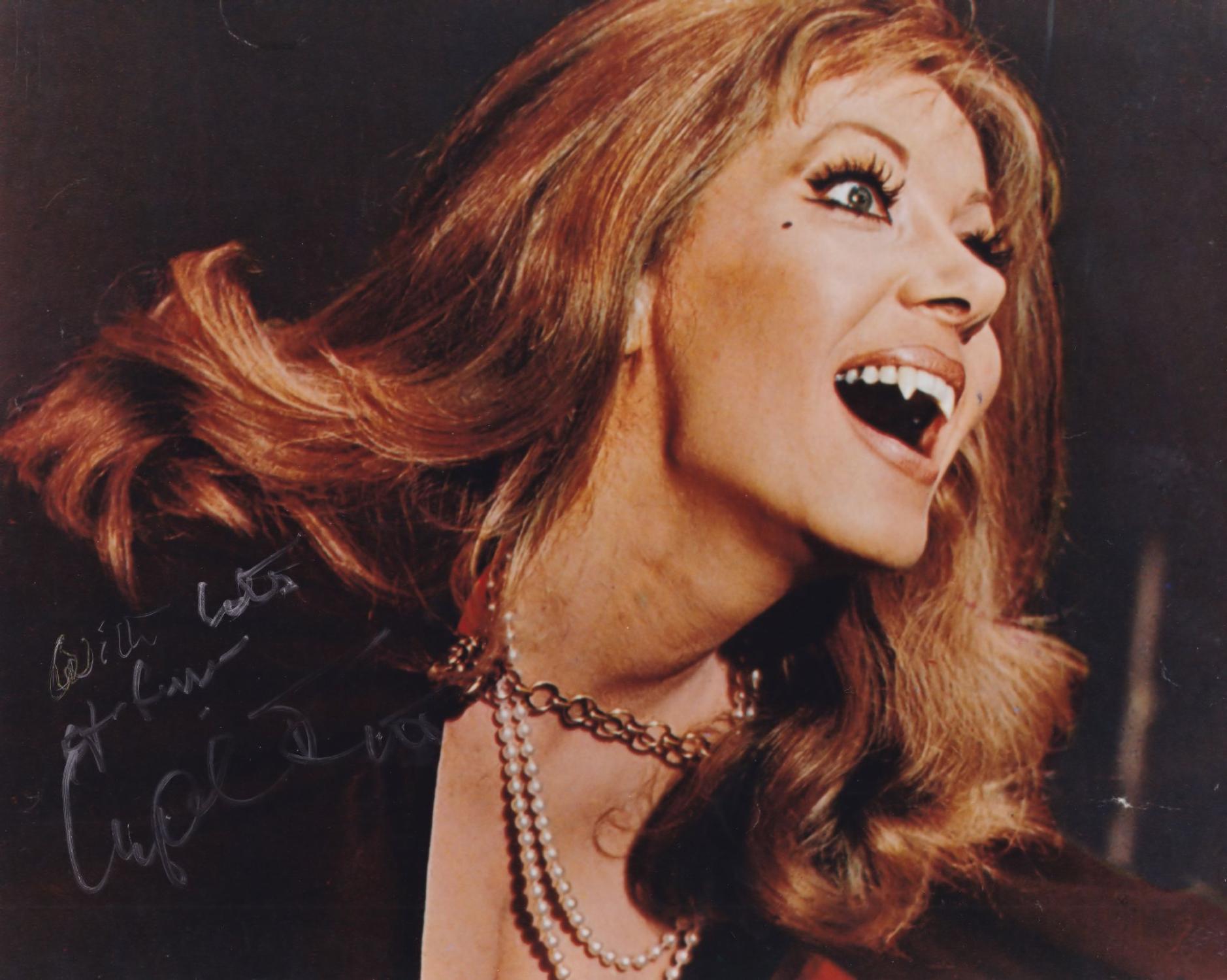 For vampires lovers, everywhere, Pitt's book is a real treasure. Sadly, it appears to be out of print, but copies can be found through secondhand sellers. Also, note that while she delves into her own life frequently here, this isn't her autobiography; that can be found here. I'm enjoying Pitt's writing so much that chances are good I'll be acquiring a copy of her memoir sooner than later, as well.