Airline ads and promotional images during the Golden Age of Air Travel were selling travelers on an experience. In the days before interminably long security checkpoints and nonexistent customer service, airline advertisements were emphasizing just how well airlines would take care of us. And that included some not-so-subtle implications of mile high adventure with the rock stars of airfare: the stewardesses. Whether or not the skies were actually friendlier back then, it's hard to deny the retro kitsch, and often groan-worthy, appeal of these ads today.
High hemlines and low fare magic.
Love is in the air!
Is that Henry Kissinger??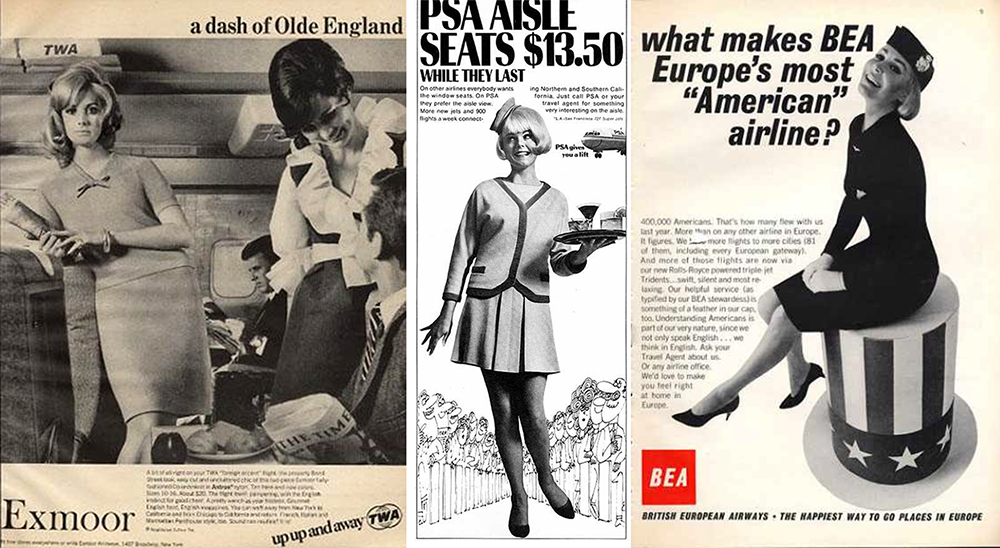 A Scandinavian stewardess examines a new uniform proposal for Scandinavian Airlines in 1964.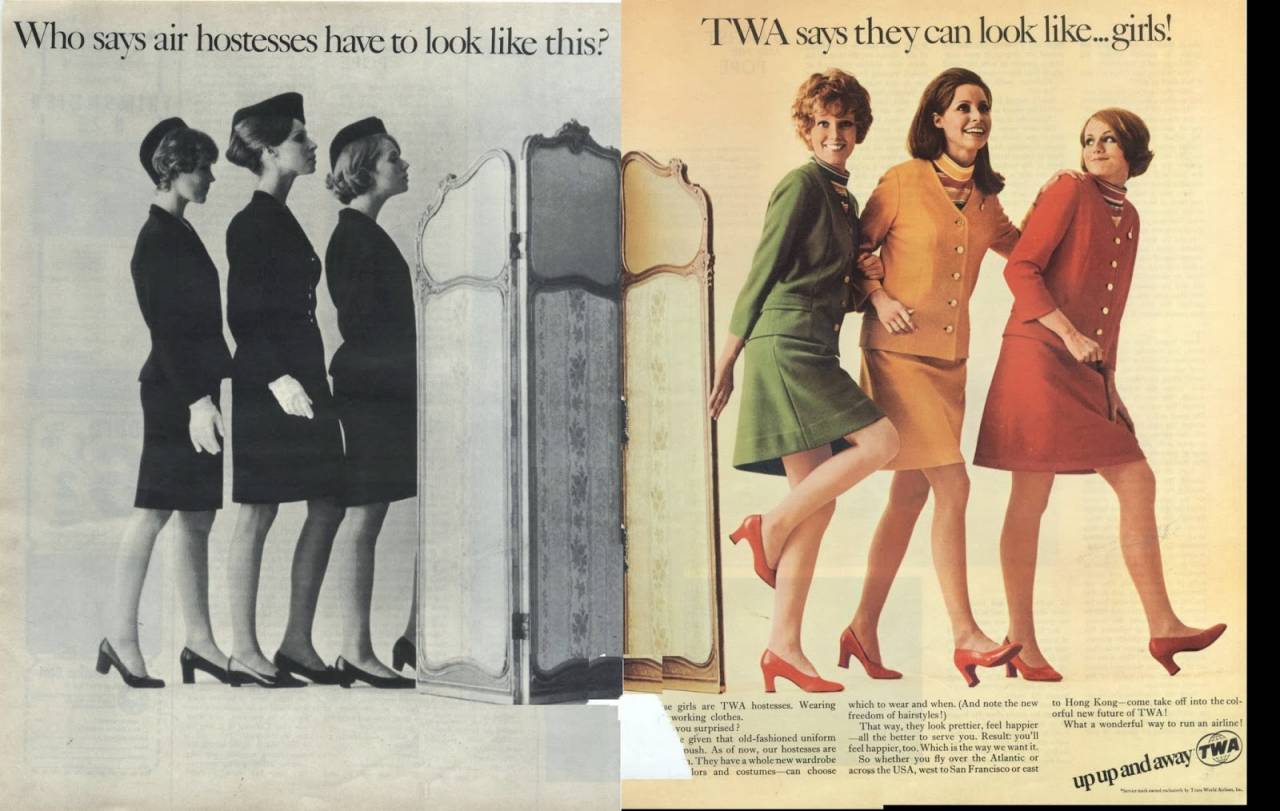 Southwest, being as unsubtle as possible.